Robin Williams
Robin Williams' Highest-Grossing Movie Isn't What You Think
When Robin Williams died, it was like we lost more than one person.
Not only did we lose a gifted actor, but we also had to say goodbye to a hilarious comedian who made us laugh uncontrollably for nearly 40 years. Heck, some of his thoughts on divorce, religion, politics, and Twitter, which live on in some of his most witty quotes are still making us laugh.
The HBO documentary Robin Williams: Come Inside My Mind highlights the reasons so many of us loved him so much. As if we needed the reminder.
A long and successful career made Robin Williams a lot of money over the years. He racked up 108 acting credits and vaulted easily back and forth between comedies such as RV and Old Dogs and serious roles in films such as Insomnia and One Hour Photo. In movies such as Cadillac Man and Dead Poets Society, he was hilarious one moment and heart-wrenching the next.
Chances are you have a few movie roles that help you remember Williams' career. However, none of those movies we mentioned up there were rousing successes. In fact, Robin Williams' highest-grossing movie isn't what you think.
Robin Williams' 10 highest-grossing movies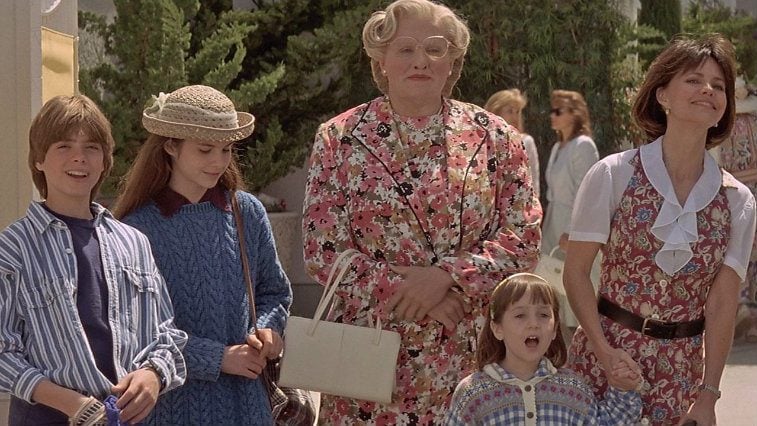 10. Good Morning, Vietnam
Total gross: $123.9 million
Year: 1987
This was Williams' first Hollywood smash, and he earned an Academy Award nomination for it.
9. The Birdcage
Total gross: $124 million
Year: 1996
Williams channels his stand-up comedy zaniness to play a gay cabaret owner whose son is getting married.
8. Robots
Total gross: $128.2 million
Year: 2005
He has more widely-known voiceover roles, but this is one of Robin Williams' highest-grossing movies.
7. Patch Adams
Total gross: $135 million
Year: 1998
He didn't earn much award buzz, but Williams was nearly perfect as a wannabe doctor who uses humor to help his patients.
6. Good Will Hunting
Total gross: $138.4 million
Year: 1997
Williams stole the show in the movie that launched Ben Affleck's and Matt Damon's careers, and he won supporting actor Oscar for his work.
5. Night at the Museum: Battle of the Smithsonian
Total gross: $177.2 million
Year: 2009
Williams returns as Teddy Roosevelt and helps Ben Stiller fend off an Egyptian pharaoh bent on destruction.
4. Happy Feet
Total gross: $198 million
Year: 2006
Another voice role, and another big-time movie on Williams' resume.
3. Aladdin
Total gross: $217.3 million
Year: 1992
This is still the movie voice role by which all other movie voice roles are judged. Williams' work will probably never be topped.
2. Mrs. Doubtfire
Total gross: $219.1 million
Year: 1993
Williams excels as a loving dad who cross-dresses as an old lady in order to see his kids.
1. Night at the Museum
Total gross: $250.8 million
Year: 2006
Teddy Roosevelt has never been funnier or more heroic.
We would have expected to see Aladdin or Mrs. Doubtfire take top honors here, especially considering the way they live on to this day. Seeing the first Night at the Museum come in as Robin Williams' highest-grossing movie, and by such a wide margin, is kind of a shock. Not that it's a bad movie, it's just unexpected.
If you add up all those gross figures, you get more than $1.71 billion. Those 10 movies are just a fraction of his output, so it's easy to see how Robin Williams became one of the highest-grossing actors of all time. Yet, he was the farthest thing from selfish.
Williams gave freely to charity and left plenty of his fortune for his children after he died. Funny, talented, and selfless. That's how we choose to remember Robin Williams.