Uncategorized
Kylie Jenner Fans Are Convinced She Secretly Gave Birth to Baby No. 2 Weeks Ago
Kylie Jenner is one of the most popular stars on social media, a reality star and influencer who makes headlines no matter what she does. In September 2021, after a period of speculation, Jenner confirmed that she's pregnant with her second child — although she gave few other details in the video. Notably, she didn't reveal her due date or the sex of the baby. With Jenner remaining under the radar in recent weeks, one eagle-eyed TikTok user has come up with a new theory, one that holds that Kylie Jenner has already given birth to baby number two. 
A TikTok theory predicted Kylie Jenner's second pregnancy
Kylie Jenner likes to keep certain things close to the vest. Therefore, when some fans started to suspect that the reality star was pregnant with her second child, Jenner didn't offer any clarification at first. She ended up confirming her pregnancy in September 2021, by which time many fans were already convinced of her status, thanks to a theory by TikTok user @EmilyCShwartz. 
According to BuzzFeed News, the TikTok user posted in August 2021 that Jenner's nail color in an Instagram post marking her 24th birthday didn't match the nail color featured in a video posted by Kim Kardashian reportedly from the same event. Additionally, Jenner's birthday celebration that year was uncharacteristically chill, with none of the over-the-top decadence that fans have come to expect of Jenner. Therefore, when she announced her pregnancy just one month after the theory went viral, these fans weren't shocked. 
Some Kylie Jenner fans believe that she has already given birth to her second baby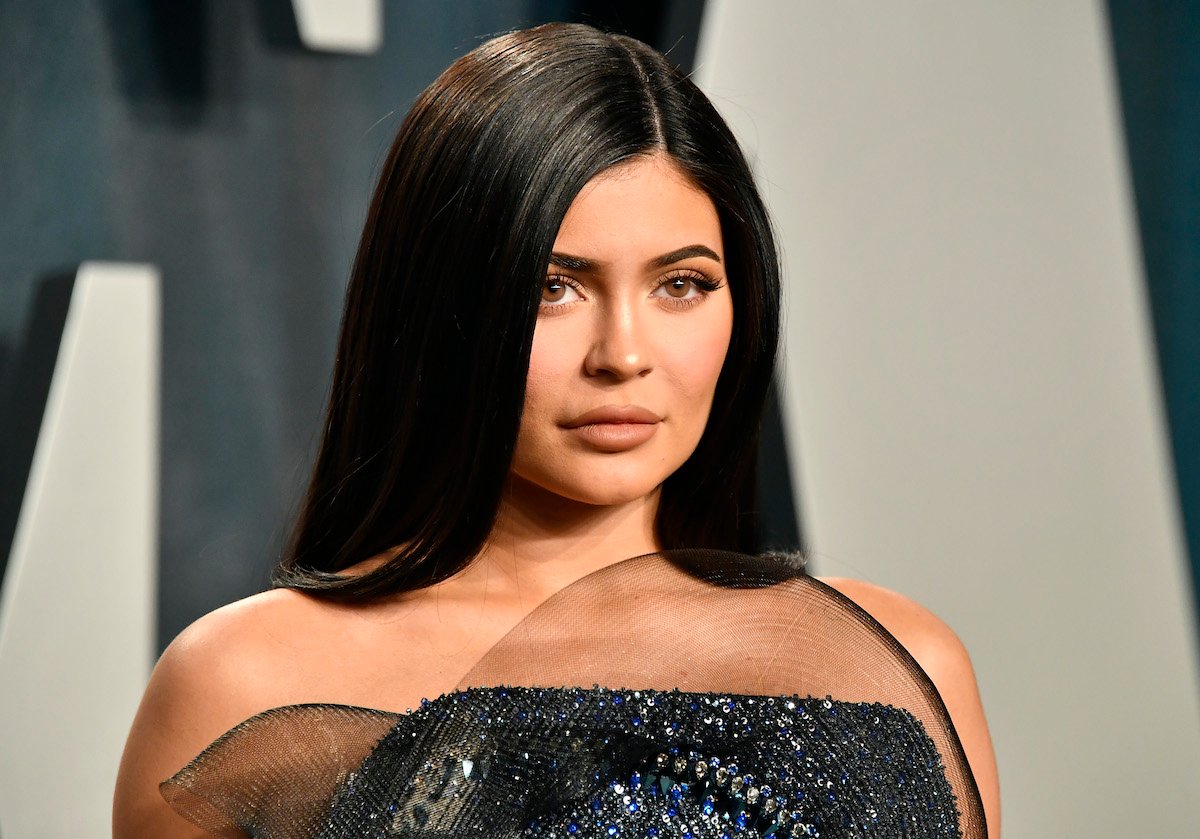 Fast-forward to January 2022, and the same TikTok user who posted the pregnancy theory is now convinced that Kylie Jenner has already given birth to her second baby, in spite of the fact that Jenner herself hasn't confirmed it. The TikTok star notes that Jenner appeared to already know that she was pregnant in the Keeping Up with the Kardashians reunion special in April, slyly refusing to indulge in the tequila shots that her sisters enjoyed on-camera.
If Kylie Jenner knew that she was pregnant in April, her due date would likely have been in late December 2021 — which means that she has probably welcomed her baby by now.
Jenner was also noticeably absent from the Kardashian-Jenner family's Christmas party photos, although her daughter Stormi could be spotted in some pictures wearing a mask. This suggests, according to some, that Jenner and her baby's father, rapper Travis Scott, are playing it safe when it comes to viruses and germs.
Finally, eagle-eyed fans spotted a baby bottle in a shot shared by Travis Barker to Instagram, even though none of the known Kardashian/Jenner kids are of the age to be using newborn baby bottles. All of this would suggest that Jenner has, in fact, welcomed her new baby.
Kylie Jenner fans also believe that the new baby is a boy, although, in typical fashion, the makeup mogul hasn't confirmed her baby's sex.
Kylie Jenner hasn't confirmed anything about her baby's arrival
For Jenner, who lives so much of her life in the spotlight, keeping her pregnancies a secret is one way to take control of her own narrative. Notably, Jenner didn't even confirm her pregnancy with her first child, daughter Stormi Webster, until after she had given birth to the baby girl in February 2018. When she finally did share the news of her daughter's birth, she did so with an emotional video that documented some of the sweet moments throughout her pregnancy.
It seems likely that when Jenner does decide to share the news of her second baby's arrival, that she will do so in a similarly significant way,