Clint Eastwood
Clint Eastwood's Grandson Titan, 2, Is Grandpa's Twin as He Follows His Footsteps in New Pics
Legendary actor Clint Eastwood has a grandson that looks like his twin. In a picture shared by the actor's daughter Francesca, the resemblance between the actor and his grandson Titan was undeniable.
At 91, Clint Eastwood is one of the few stars who has enjoyed the pleasures that comes with being Hollywood Royalty. From having an illustrious career that saw him feature in blockbuster movies to his closely knit family, Clint is living the human dream.
To add to his joy, the legendary actor has his home flooded with his cute grandchildren, and one of them, his grandson, Titan, from his daughter Francesca, who looks just like him.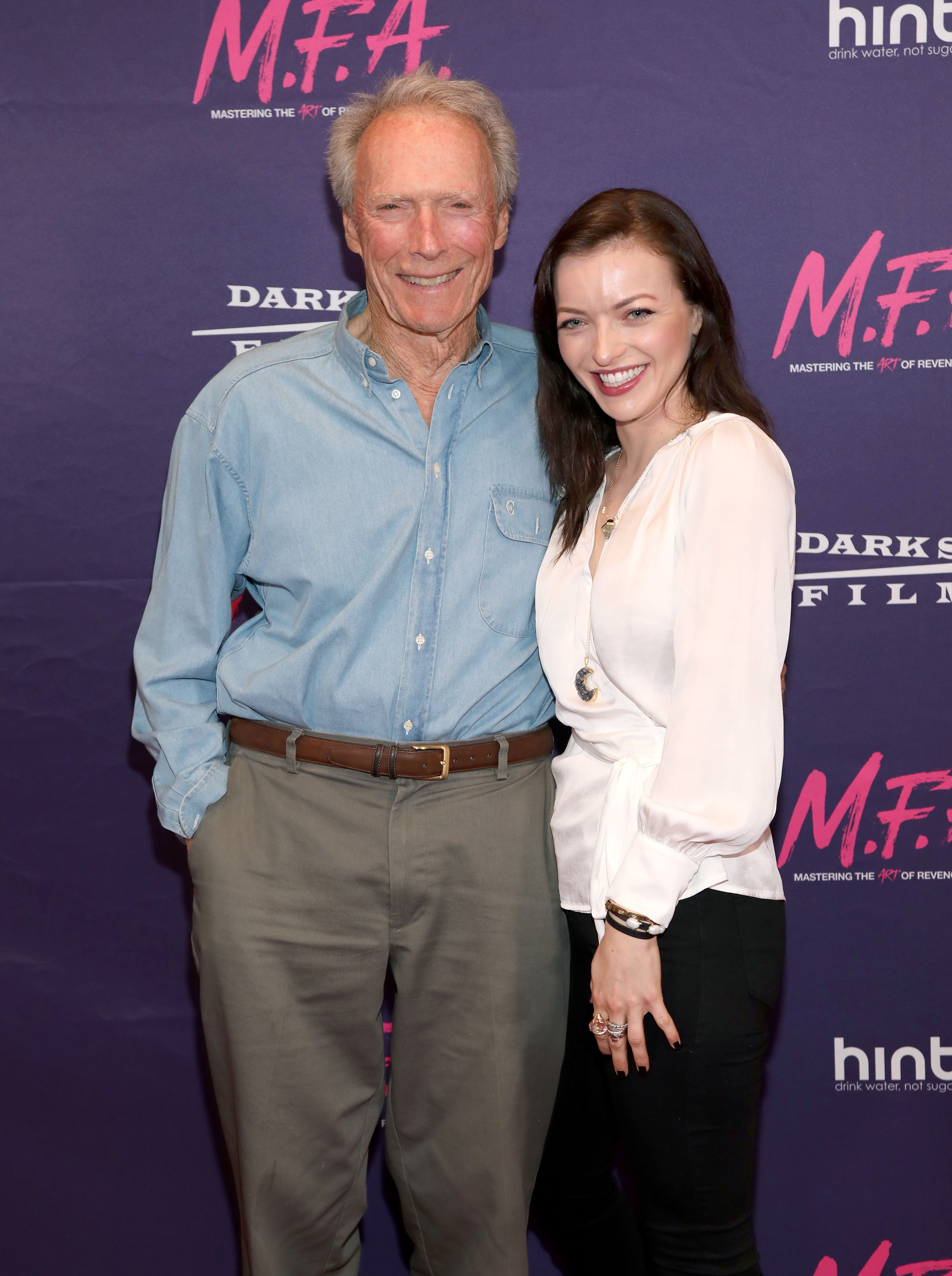 AN ADORABLE PICTURE OF TITAN
It was almost like yesterday when actress and daughter of actor Clint Eastwood, Francesca, announced that she was expecting her first child with her partner, Alexander Wraith, and it did not take long before she welcomed the little one.
The couple named their son Titan. Titan seems to have the Eastwood genes running thick in his blood. From his strong resemblance to his legendary grandpa to his good looks, the 2-year-old is growing into a sweet soul.
Recently, his mom took to her Instagram page to share a series of pictures of her little one enjoying his ride on a horse, and from the pictures shared, Titan looked both confident and at ease riding the creature. Francesca captioned the post,
"I'm so proud of you little rider."
Shortly after the post was shared, fans started to comment on the pictures. Some fans adored the picture and praised the charms of the two-year-old, while others could not help but notice Titan's similarities to his grandfather. One fan sweetly gushed that Titan was growing into a charming little boy.
FRANCESCA AND HER BROTHER, SCOTT
It was during the 28th Annual Environmental Awards in Los Angeles that Francesca first showed her baby bump. She confirmed her pregnancy while presenting the awards with her mother, Frances Fisher.
Becoming a mother did not only affect Francesca, but it was also a special moment for her big brother, Scott, who, just like his father, has become a leading name in the movie industry.
Scott and Francesca share a close relationship and are full siblings. The actor once shared a touching picture of him posing with his little nephew as he expressed his shock that his baby sister was now a mom.
Scott had previously confessed that his sister's pregnancy led him to think about starting his family. He explained that he was thinking about how best to be a father figure to his nephew and become someone to be looked up to.
CLINT, A PROUD GRANDPA
The Eastwood patriarch is no doubt a huge mentor and guide to his younger generation. The actor has been praised by kids for being a loving dad and, most importantly, a sweet grandpa to his grandchildren.
Clint's daughter Alison confessed that a lot had changed from the way their 91-year-old father relates with them as kids to how he acts around his grandchildren. She explained that Clint was hardly home when she was a little girl, but he has grown soft and spends all his time with his grandchildren.
Clint's large family is all thanks to his many two marriages and affairs. The legendary actor enjoys having his large brood surround him with love, and he does his best to be actively involved in the lives of his children.
Clint's career became an inspiration for his kids as some of them followed in his steps and found success acting. The 91-year-old delights in knowing that his children enjoy success in their respective careers and families.